The layer of creamy peanut butter filling and chocolate glaze will make the best Peanut Butter Truffle Brownies disappear in a hurry.
Trust me and take a pan of these amazing brownies to your next party or picnic! I promise you the pan will come home empty!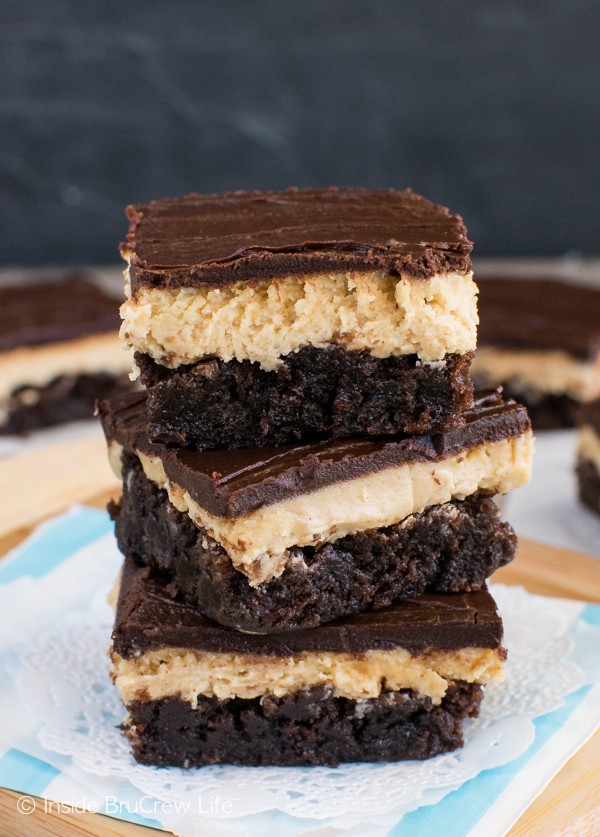 CLICK HERE TO SAVE THIS RECIPE FOR LATER!
Ok, so here is one of my favorite brownie recipes of all time. Anytime I have to bring a dessert, I reach for this fabulous recipe.
You can go easy like I do most of the time and use a box mix, or you can make a double batch of these Homemade Chocolate Chip Brownies for the base. Both ways work and will taste amazing!
Either way, as soon as everyone takes a bite of these delicious goodies, you will be the star of the dessert table. Every time I bring them to an event, people go nuts for them.
Get it…go nuts! Because these chocolate brownies have a layer of peanut butter filling. Ok, maybe I'm the only one giggling at that little pun. What can I say, I crack myself up! [Read More…]