Chocolate covered pretzels, peanut butter candies, sprinkles, and candy eyes give these Peanut Butter Cup Spider Cookies a fun look. This peanut butter cookie recipe is such a fun treat for Halloween parties.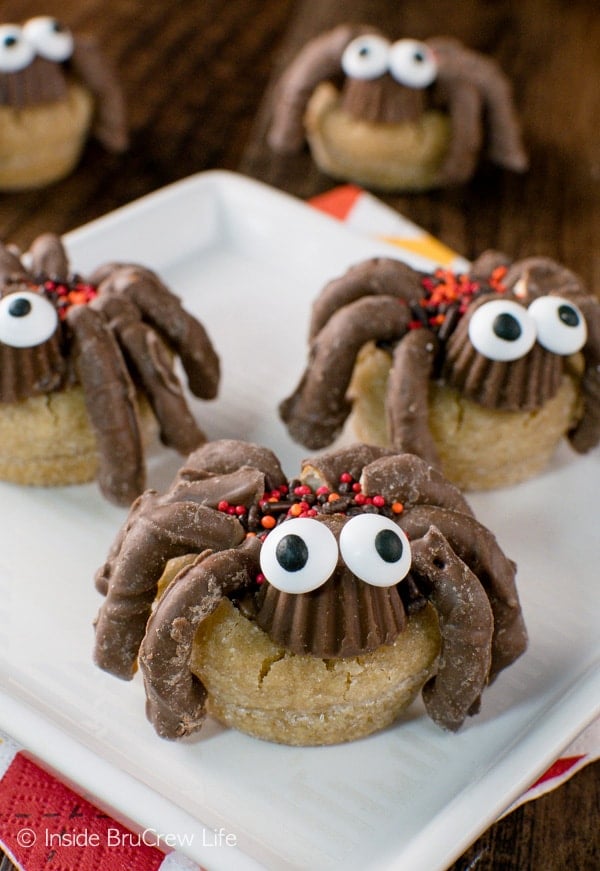 The month of October I boycott dusting. My reasoning is that it is part of my "decorations". Skeletons and gravestones just look better with a layer of dust around them.
I mean have you ever seen a clean and shiny haunted house? No way! They are always musty and dirty because it just adds to the spookiness.
Of course, all this dust means that the spiders think it is ok to come live inside with us. Yesterday I was vacuuming and found a giant spider web behind one of the doors.
I didn't see any spiders on it, but instinct kicked in and I sucked that web up in a hurry. [Read More…]