Enjoy a big bowl of this Chocolate Cherry Cobbler for dessert tonight. The sweet layer of homemade pie filling under soft, fluffy, chocolate biscuits tastes so good.
Serve this chocolate cobbler recipe with vanilla ice cream or whipped cream for a decadent treat.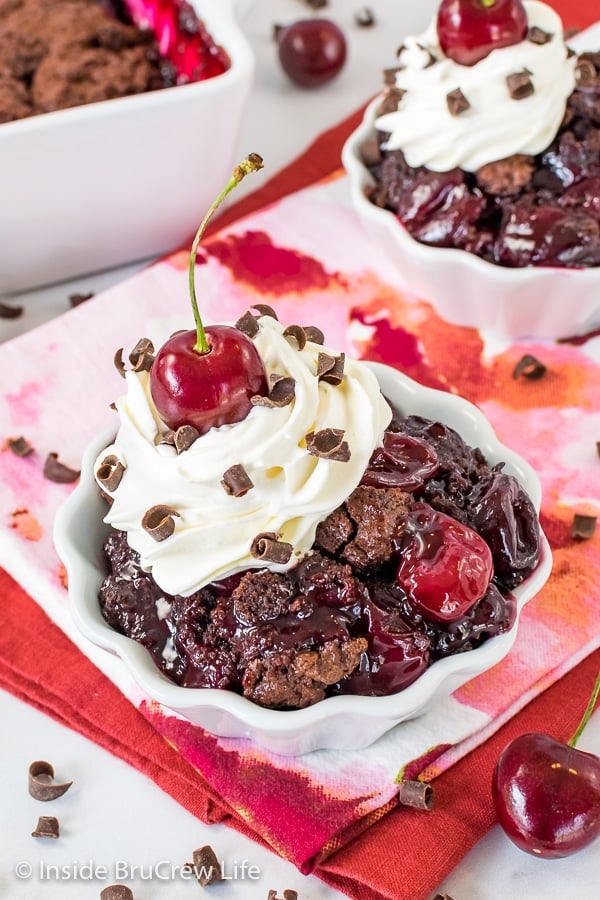 Last week I told you that my favorite way to eat this Homemade Cherry Pie Filling was with a spoon. I have since changed my mind. Oh, I'm still eating it with a spoon…
But now my spoon has lots of gooey pie filling AND chocolate biscuits on it. Seriously, you guys! I am in love with this sweet summer dessert!!! Chocolate and cherries are such a delicious combo.
Get ready to top this black forest cobbler with ice cream or whipped cream and DIG IN!!! [Read More…]