This Easy Strawberry Cobbler has a homemade strawberry pie filling and cinnamon sugar biscuits on top. It is a delicious treat for breakfast, or you could add ice cream and enjoy it for dessert. It's your choice.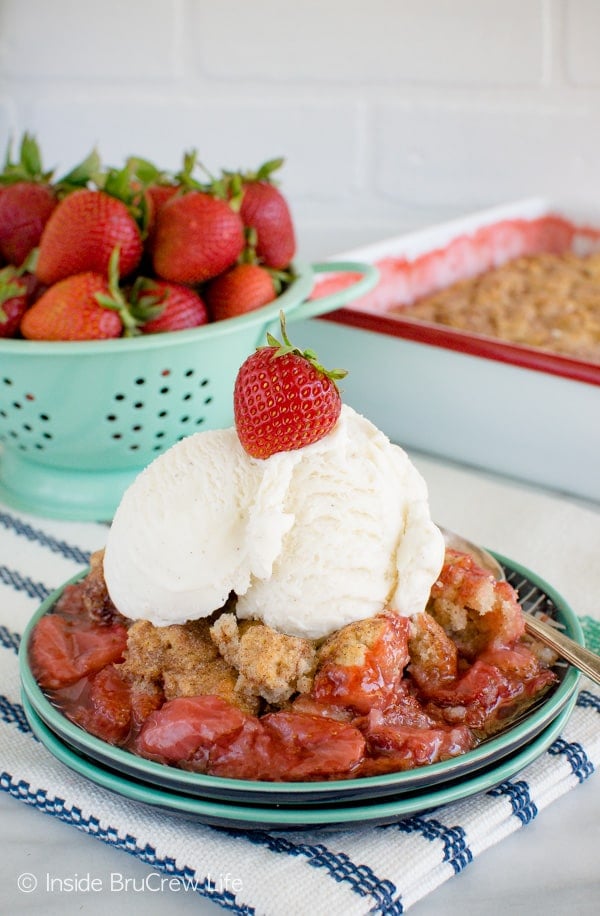 PIN IT NOW TO SAVE THE RECIPE FOR LATER!
Trying to find good fresh berries in the grocery store has been a challenge lately. I'm pretty sure people are looking at me funny as I stand there in the store opening the berry boxes and flipping them over to look at the bottom of the container.
The other day I swear I looked at every single box before picking two semi-decent boxes of strawberries, so I could make more Strawberry Nutella Twists.
Is it too much to ask for nice red berries without mold and slime? I mean, berries are not cheap, so I do not want to throw half of them away when I get home! Ok, rant over!