A mug of this Frozen Salted Caramel Mocha Hot Chocolate is the ultimate treat to enjoy on a hot summer day! This sweet copycat recipe is easier and better than any coffee shop version.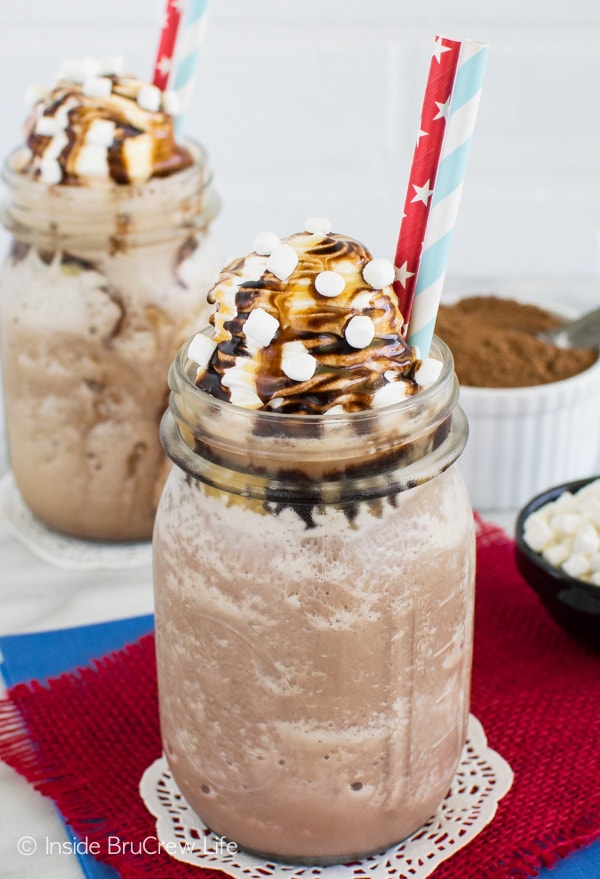 CLICK HERE TO PIN THIS RECIPE FOR LATER!
Hello, chocolate goodness! Frozen hot chocolate has become one of our new favorite drinks when it is blazing hot outside. 90 plus degrees keeps us reaching for more cold drinks!
A few weeks ago my daughter and I went through the drive-thru at Dunkin' Donuts for an iced coffee. She saw the frozen hot chocolate poster on the window and decided to try that instead of the coffee.
One sip and she was instantly a fan of that sweet frozen drink. I think she has asked every single time we have gone out if we can stop and buy another one. [Read More…]