Fresh apples and caramel bits make this homemade Caramel Apple Bundt Cake the perfect fall dessert to enjoy with your coffee or hot apple cider.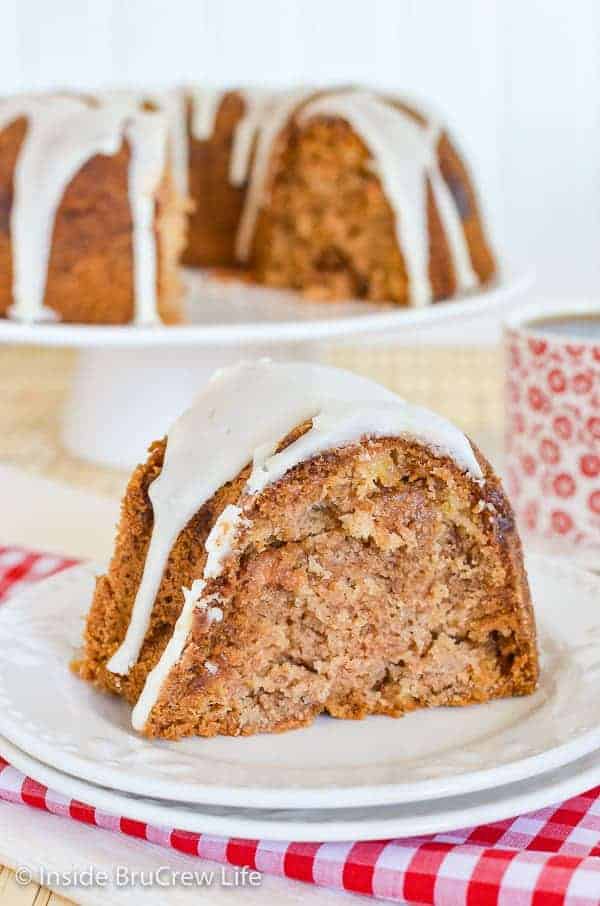 CLICK HERE TO PIN THIS RECIPE FOR LATER!
When do you do most of your baking? For me, it works out best to bake most desserts at night. I am much more alert, and our kids can also help me.
Although, now that they are teenagers that doesn't happen as often because baking with mom is not as cool now.
Every once in a while they come out to see what I'm making, and they will help crack an egg or two. I still have to watch for egg shells, but it isn't as bad as when they were little.
It makes me laugh to remember how uptight I was when they were little and wanting to help. They were always sticking fingers in the batter and spilling flour, but it was fun to have them helping. I wish they still wanted to help like that.
[Read More…]