Creamy frosting and a dusting of cinnamon sugar will make this Snickerdoodle Apple Cake disappear in a hurry. It is such an easy cake recipe to make for fall parties.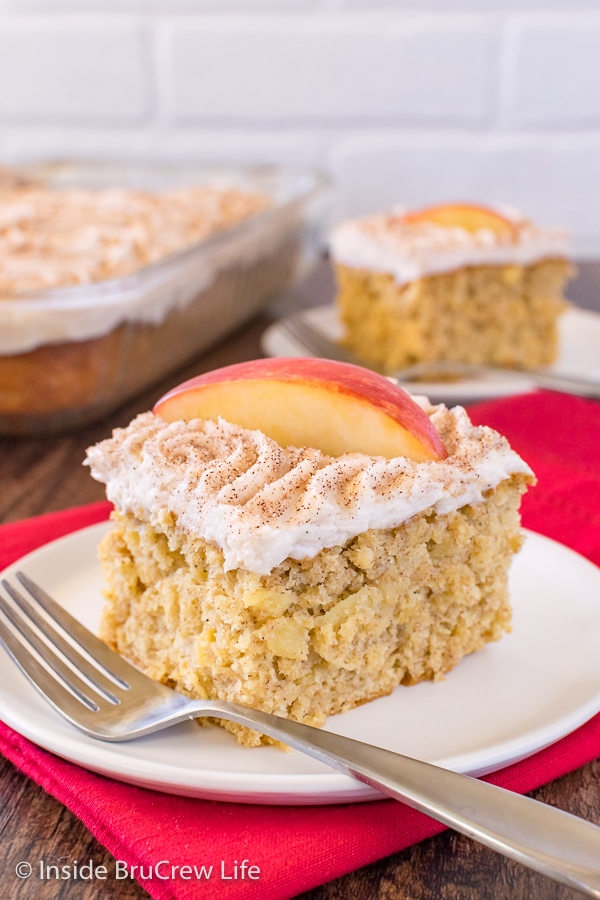 This week I sabotaged all of our healthy eating plans…with apples. I know that sounds kind of funny. I mean how can you ruin healthy eating with a fruit, right?
Well, if you are me, you dice those apples into bits and toss them into cake batter.
The idea for this sweet cake has been rolling around in my head for some time now. This week I finally put it together and then promptly ate half of it.
I kept telling myself that it was ok because I was just eating fruit. Ok, fine. It was apple cake covered in the creamiest, most delicious frosting ever! [Read More…]