A pan of this Spicy Parmesan Shrimp Scampi is so flavorful and so easy to put together in under 30 minutes. It's an easy and delicious skillet meal that is perfect for busy weeknights.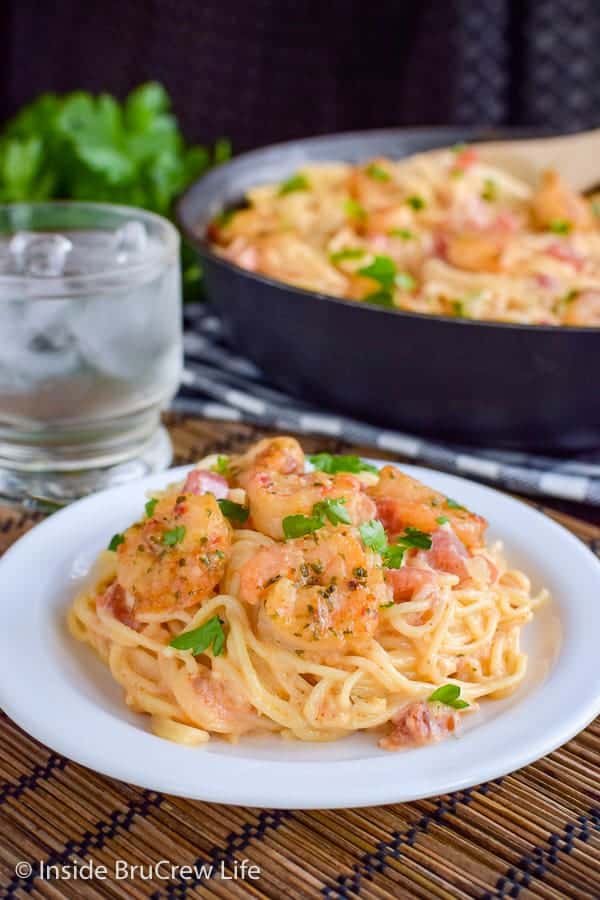 CLICK HERE TO PIN THIS RECIPE FOR LATER!
Most of the time if I make a pasta dish for dinner, we will substitute zucchini noodles in place of the pasta noodles. After eating fairly clean and healthy for a few years now, we actually prefer these zoodles instead.
Well, my hubby and I do. The kids still like having the real deal.
I usually save my pasta dinners for the times when we go out to eat. Since we do not eat out that often, I do not feel any guilt in ordering a meal that is mainly carbs. Exercising often and eating all things in moderation is a big key in our healthy lifestyle. [Read More…]