A loaf of sweet bread is a great way to start the morning in our house. This sweet Carrot Coconut Bread is loaded with veggies making it acceptable to eat "carrot cake" for breakfast.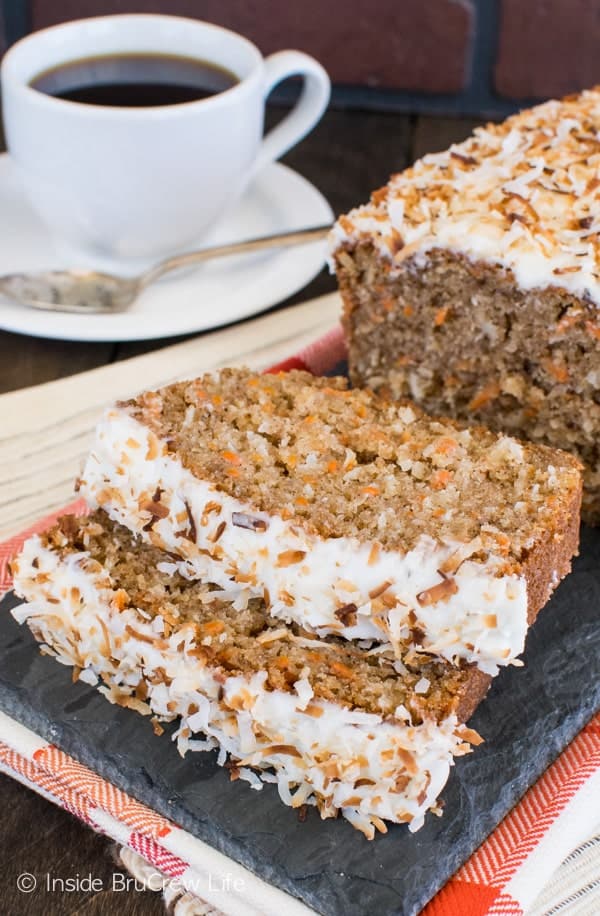 CLICK HERE TO PIN THIS RECIPE FOR LATER!
This Loaded Carrot Cake is one of my all time favorite desserts. I just don't make it very often. Actually, it is usually the one dessert that I order when we go out to eat.
I think the reason I do not make it very often is because I would eat it ALL tiny sliver by sliver. And that's never good when you are trying to be good and to eat healthy.
So what did I do instead? I made a loaf of carrot bread with lots of carrots and coconut added in. I feel better eating this sweet bread for breakfast because it's technically a healthy carrot bread because of all the orange veggies in it. Right? Wink, wink!