This Cheesy Chicken Pasta is an easy meal that you can have on your dinner table in under 30 minutes.  Gooey cheese, pasta, and chicken will have everyone licking their plate clean in a hurry.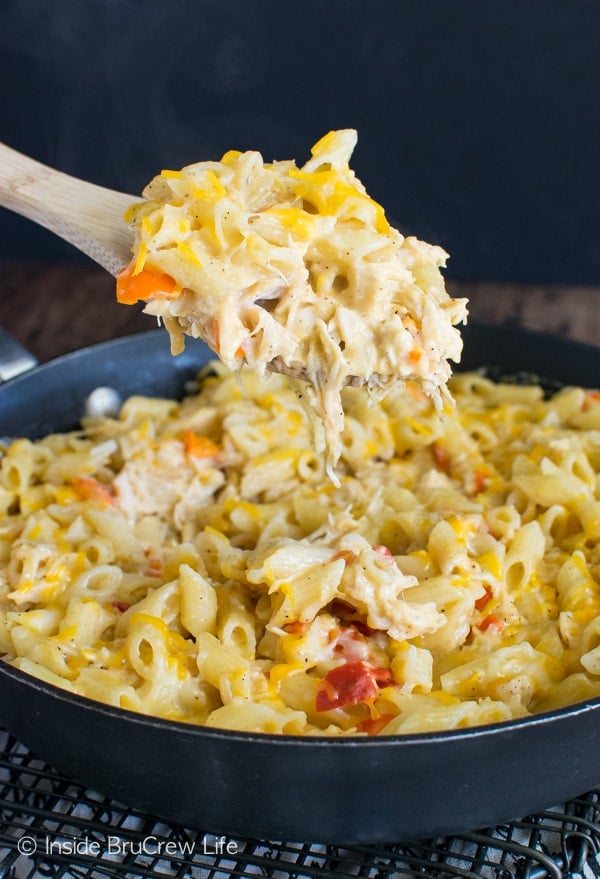 CLICK HERE TO PIN THE RECIPE FOR LATER!
Can I get a hoorah?  We are two weeks into this school year, and homemade meals are still being made and served by yours truly after school each day.  Not to pat myself on the back or anything…ok, fine.  I'm totally over here giving myself mad props.
I mean, when making dinner is not your strongest skill, you have to congratulate yourself every once in a while when you have made a few delicious meals in a row.  Am I right?   [Read More…]